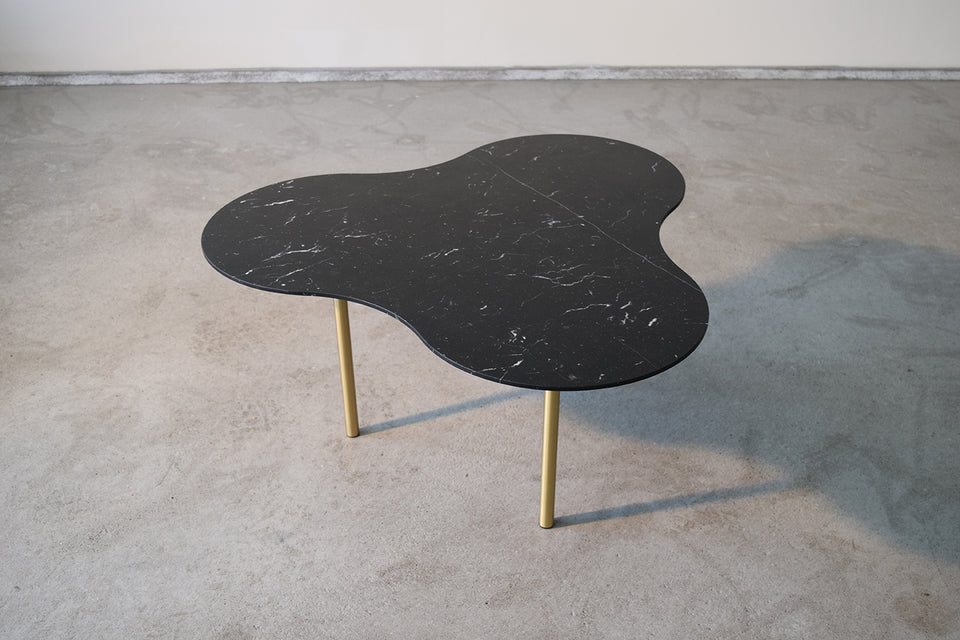 - SALE - CAMO A / marble nero marquina
by NEO/CRAFT
€950.00
Inklusive MwSt. zzgl. Versandkosten
€1,950.00
- flawless item !
- old dimensions (smaller than new standard version)
- with slim 6mm edge 
- Height 35 cm 
The Camo tables are inspired by the camouflage pattern used to camouflage objects by blending graphic elements together. The three basic forms of the Camo tables "A, B and C" follow this principle. They are constructed from a constant circle radius and can thus be arranged arbitrarily with each other. The combination of the different materials in three heights allows different arrangements in which form and materiality merge into cloud-like formations. A special detail is the thin edge in all different materials.  Design: Sebastian Scherer
Material: marble , brass
Camo A / L x W : 70 x 65 cm, Height : 35 cm / weight 20kg
Prices incl. VAT, excl. delivery costs
Shipping costs will be calculated at checkout
Delivery: forwarding shipping to curbside
You can purchase online within the EU. Customers from other countries please get in contact with us via email.
Made in Germany.