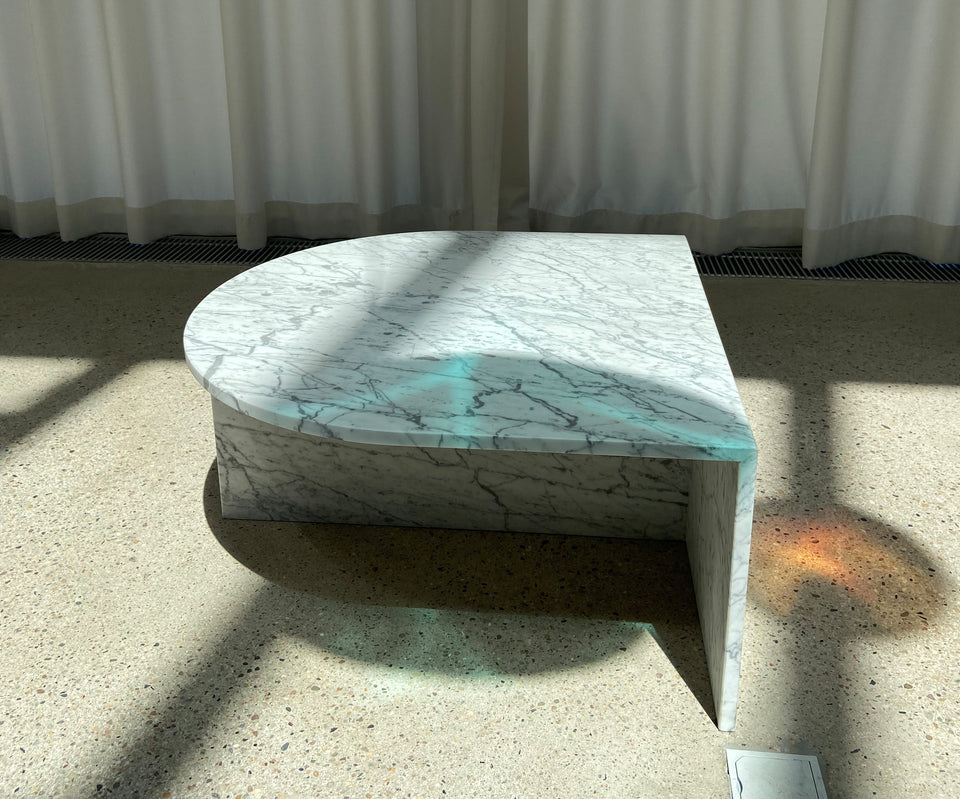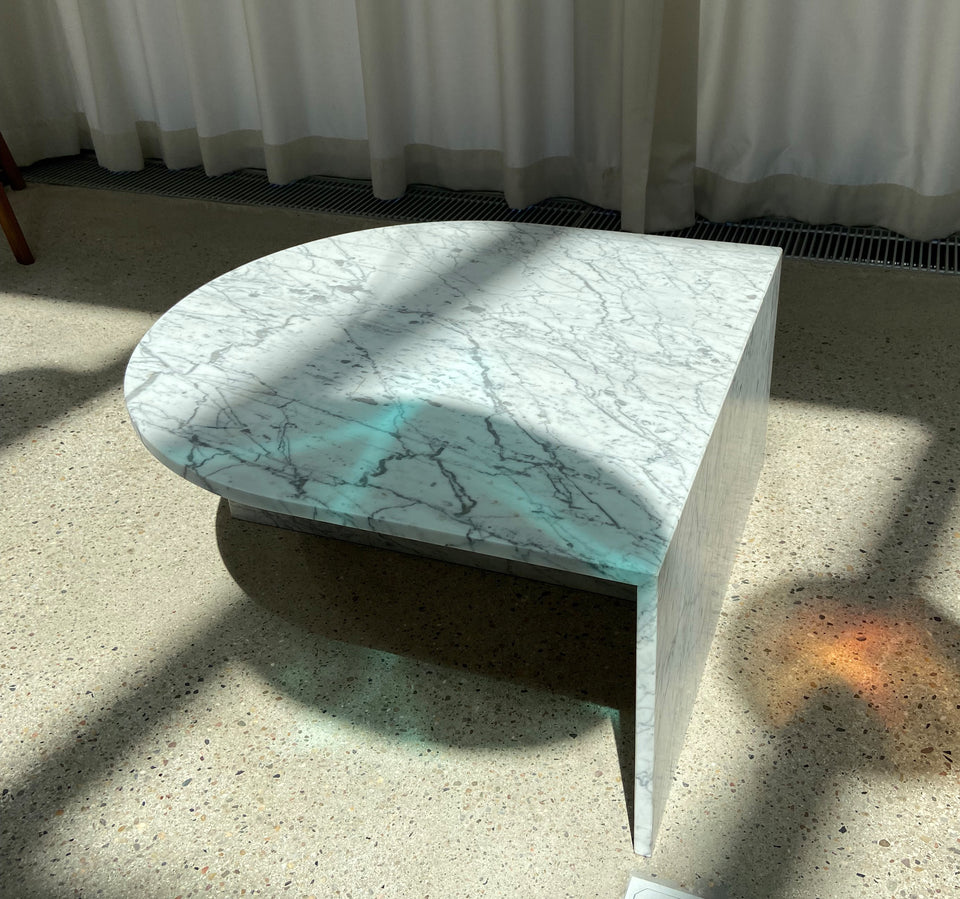 - SALE - FIFTY Circle+Oblong / marble Calcatta
by NEO/CRAFT
€3,000.00
Inklusive MwSt. zzgl. Versandkosten
€4,800.00
- exhibit piece / flawless item! 
- special edition in Calcatta marble
The "Fifty" coffee tables impress with their simplicity and simultaneous versatility.  Viewed from above, they form half of a circle or oblong. The arrangement of two elements creates a circle or oval or a combination of both. The contrasting interplay of geometry and materiality creates a strong graphic presence in the room. The tables are available in glass, marble, steel and wood, which allows for a variety of combinations. Design: Sebastian Scherer
Material table: marble

FIFTY CIRCLE (LxWxH) :  70 x 35 x 35 cm, weight 29,8 kg
FIFTY OBLONG (LxWxH) : 

 

70 x 70

 

x 35

 

cm, weight 50 kg
Prices incl. VAT, excl. delivery costs
Shipping costs will be calculated at checkout
Delivery: forwarding shipping to curbside
You can purchase online within the EU. Customers from other countries please get in contact with us via email.
Made in Germany.